Venustas 12V Heated Jacket VS Milwaukee 12V Heated Jacket, Which One Is Better?
I'm an outdoor enthusiast who always explore nature throughout the year. But I hate the winter because of the low temperature. I need to prepare heavy clothes or other gear to equip myself for those frigid days, which can be quite cumbersome and restrict my mobility. That's why heated jackets come into my life.
In the past, I have known nothing about heated jackets. But the cold is a big challenge for me, so I searched on the Internet to look for some ways that can keep me lightweight and warm during the adventure. So, heated jackets caught my eye.
The next step is to choose a suitable heated jacket for my adventure. I found that there are many options available on the market, including 5V heated jacket,7.4V heated jacket, and 12V heated jacket. It's a tough task to choose a perfect one for me. After careful consideration of my requirements and preferences, I think maybe a 12V heated jacket is my perfect pick.
With this in mind, I've decided to explore the offerings from two well-regarded brands, Venustas and Milwaukee. To provide a comprehensive review, I've purchased two jackets from these brands for a detailed comparison.
Venustas 12V Heated Jacket Review
This 12V Men's Heated Canvas Jacket is the first of its kind in Venustas. First of all, I bought it because of the awesome description and pictures. When I received the package, I knew I made the right decision. This jacket offers a level of quality and performance that exceeds my expectations.
(Source: Venustas Official Website)
Specification
Dual heating systems
5 carbon fiber heating elements
3 adjustable heating settings
12V/4800mAh battery
Canvas shell
100% polyester insulation
4 pockets
Pros
The best part I love this heated jacket is the dual heating system. I found that most heated jackets are equipped with a single heating system to generate heat. However, this jacket crafts dual control buttons to allow for turning it on/off separately or together. As you can see, there are two press buttons designed on the front of the apparel. Pressing the first button, I can feel the warmth across the back and chest area. Pressing the second button, the heating pocket area can quickly keep my abdomen warm. All heating elements can be activated by pressing two buttons together. This feature is considerate and flexible to challenge various weather conditions. I usually press two buttons on a chilly morning or evening. When the temperature rises in the daytime, I only turn on one heating system and adjust it on low level.
Another feature I like is the canvas shell. It's made of 100% cotton which is which is durable, scratch-resistant, and wind-resistant. I always explore in harsh outdoor environment that requires me to prepare durable clothing to prevent scratching from tree branches or rocks. So, this jacket with a durable canvas shell is a perfect pick for me compared with other options.
Also, the 12V battery preforms well. Compared with 7.4V, it has a larger voltage allows for distributing more heat and heating up more quickly. I tested the battery performance when it's fully charged. The result aligns with the product description. It runs 3hrs on high setting, 6hrs on medium setting, and 9-10hrs on low setting. When I only press the second button, it ensures the heating pocket area to provide warmth of up to 25 hrs.
Cons
Nothing is perfect in every aspect. One of the features I don't like is the battery-placed area, which easily drags me down and restricts the movement. I think maybe it can be placed in the front pocket. Another feature is the design. It tends to be classic, but I always wear stylish outwear to pair with my daily clothing.
Milwaukee 12V Heated Jacket Review
Another one I bought from Milwaukee is a 12V Men's Cordless Heated Jacket. 
(Source: Milwaukeetool Official Website)
Specifications
4 Carbon fiber heating elements
M12™ REDLITHIUM™ Battery
3 adjustable heating setting
Water-resistant polyester
3 pockets
Pros
This heated jacket smartly pairs 5 carbon fiber heating elements with multi-layered fabric technology to provide a superior sense of warmth. When I put it on, I can hardly detect the presence of the heating elements. These heating elements are placed on the core body area including chest, back, and pocket, which cannot cause any discomfort and restrict my movement. I particularly like the heating pocket area. On freezing days, my hands always tend to be cold, which can significantly affect my performance. This feature has proven to be a game-changer, ensuring that my hands stay warm and fully functional even in the harshest of conditions.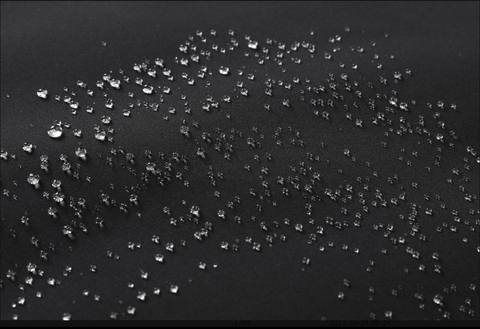 Plus, I think this heated jacket is perfectly designed for harsh outdoor environments. It has a rugged construction that adopts a water-resistant and durable polyester shell. Last weekend, Last weekend, I took it to the forest for an exciting adventure. As I made my way through the wilderness, navigating the intricate network of branches and thorns, I couldn't help but feel apprehensive about the condition of my jacket. At one point, a particularly sharp tree branch scraped across my chest. I was worried that it might have damaged the jacket. However, to my amazement, the jacket remained unscathed. Its durable construction and water-resistant shell not only kept me warm but also protected it from the rugged environment.
Cons
During my test, I found this jacket only worked up to 6 hrs on low settings because of the small capacity of the battery. The working hours are relatively short compared with other options, which cannot provide all-day warmth for me. Also, it has no hood design that cannot protect my head and ears from elements.
Which One is Better?
 

Heating Elements

Battery

Heating Level

Material

Warranty

Venustas 12V Men's Heated Jacket with Dual Control

5 carbon heating elements

12V/4800mah Battery

3 adjustable heating level(low, medium, high)

Shell: 100% cotton

Insulation: 100% polyester

1-year on battery

2-year on heating elements

Milwaukee 12V Men's Heated Jacket

 

4 carbon fiber heating elements

M12 Battery

3 adjustable heating level(low, medium, high)

Polyester

1-year
Both 12V heated jackets are great for me. To be honest, I always wear Venustas 12V heated jacket during adventures because of the long-lasting warmth. Compared with Milwaukee, my Venustas heated jacket is paired with an all-new 12V battery. As you can see, this battery is designed with 3 outputs that allow for charging different devices: 7.4V heated apparel, 12V heated apparel, and smart devices. This feature is particularly useful when my phone runs out of power during providing an extra layer of convenience and safety during my outdoor excursions and adventures.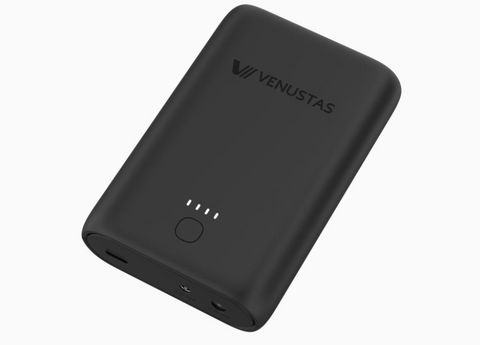 Another part is Venustas 12V battery has a larger capacity of 4800mAh allowing for providing the warmth of up to 10 hours, while Milwaukee Battery only can offer 6 hours with the capacity of 3000mAh. Since I always spend more time outside, I prefer to wear my Venustas heated jacket. The long-lasting warmth provided by Venustas 12V battery can ensure a more comfortable outdoor experience for me. Also, sometimes I would wear my Milwaukee heated jacket for daily use, like commuting to work or walking my dog.
All in all, these 12V heated jackets are the best for outdoor activities. If you always stay outside and reside in a live cold place, Venustas 12V heated jacket is a perfect pick for you. No matter which one you pick, just remember to consider your needs and preferences. Hope my review can help you make the right decision.
---