How to Choose a 3-in-1 Heated Jacket?
There are times when the weather gets extremely cold that it feels impossible to keep warm. At a football game, on a ski slope, or in a hunting stand, or in adventure trip, there are situations where a bit of a body-temperature boost is necessary.
For that bit of extra warmth, consider a 3-in-1 heated jacket. These handy pieces of outerwear have built-in heating coils that are connected to battery packs to keep the wearer toasty warm, even in frigid temperatures. Often water-resistant as well, the heated jacket can make a world of difference when spending time in the outdoor.
What is the 3-in-1 Heated Jacket?
The Venustas 3-in-1 Heated Jacket has a removable waterproof outer shell and an inner heated jacket. It is designed for all weather conditions. The hooded water-resistant shell and the inner heated jacket can be layered together and separately. While wearing together is a reliable companion during the cold winter months, wearing alone is not overly insulated. It is therefore easier to stay cool when exerting oneself or participating in outdoor activities.
Types of 3-in-1 Heated Jacket
There are 3 types of 3-in-1 heated jacket in Venustas
4 carbon fiber heating elements (left & right chest, mid-back and neck) + inner fleece heated jacket.
5 graphene heating elements (left & right abdomen, left & right shoulders, mid-back)+ inner fleece heated jacket
5 carbon fiber heating elements (left & right chest, 2 pockets and back)+ inner heated down jacket.
What To Consider When Choosing a Heated Jacket?
Heating Elements
Heated jackets have heating elements between their layers. The elements are simply wires that heat up as a low amount of electrical current passes through them. The jacket coils produce the desired amount of heat without becoming dangerously hot or uncomfortable.
Place the heating elements in strategic locations, such as along the chest and back, to keep the wearer warm. Heating these areas helps to maintain the wearer's core temperature, which in turn helps the rest of the body feel warmer.
Materials 
When you're shopping for a heated jacket, one of the most critical decisions you'll have to make is between down and synthetic insulation.
Fleece is a synthetic fabric that breathes well, dries quickly, and is soft, warm and breathable. The nature of this magic material makes it suitable for outerwear and all things cosy, and even insulates a bit when damp.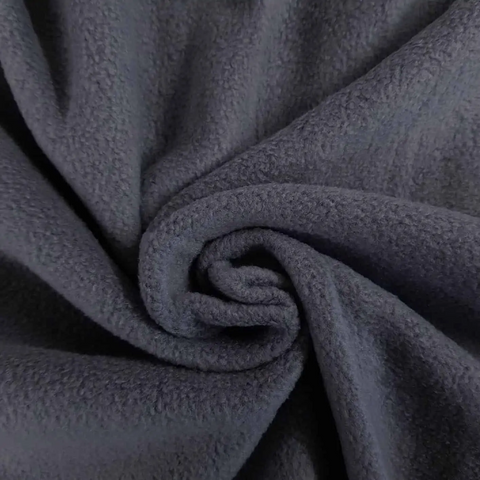 Besides, down is actually the plumage found underneath the exterior feathers of waterfowl such as ducks and geese and consists of soft, fluffy, wispy filaments. Down insulates by trapping air and is prized for being light, easy to compress, long-lasting and breathable. It's the insulation of choice in cold, dry conditions, or whenever reducing weight and saving space are top priorities.
Device Charging
To top up a phone's battery life while out and about, consider checking out a heated jacket with a built-in power bank for device charging. This can be a big help for those who work or play outside without access to an outlet.
Even on days that don't call for a heated jacket, the ability to charge a phone, while keeping it conveniently in the pocket, can be enough of a reason to purchase the most appropriate heating jacket. In most cases, these jackets can charge devices even when they aren't using the heating coils, effectively making the warm jacket into a wearable power bank.
Conclusion
There are many relevant factors in purchasing a 3-in-1 heated jacket. The first item on the list is the heating components of the electric coat, followed by its materials and battery. Knowing this information before you buy a wearable blanket may help you avoid making a wrong decision and get a Venustas heated jacket that fits your needs. After reading this blog, you know what factors to consider when choosing a 3-in-1 heated jacket.
Follow us on Facebook and Instagram.
Join our Group on Facebook to get more discount information on Venustas.
Read Venustas heated jacket manual:
---