Does a Heated Jacket Use a Lot of Electricity?
"It's easy to keep warm with a heated jacket. Just simply connect the battery and press the button. Since it is powered by a battery, does a heated jacket use a lot of electricity?"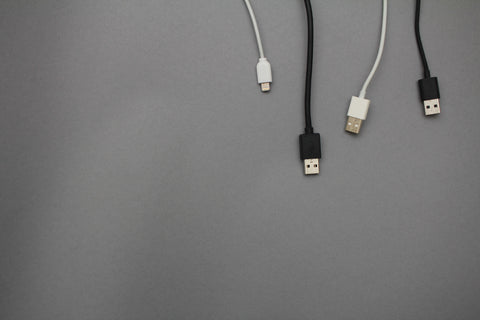 For several years, heated jackets have become increasingly known for all walks of life, from indoor workers to outdoor enthusiasts. It's one kind of cold-weather gear designed to keep the body warm in seconds and the warmth can be adjusted to fit the needs.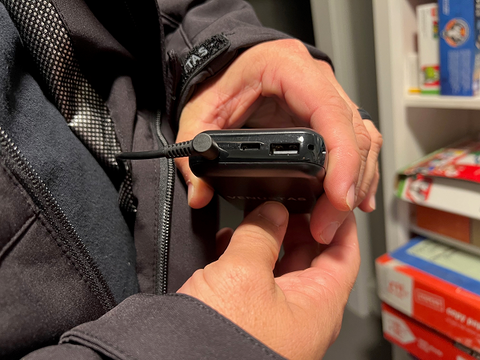 Battery-powered is the primary selling point of a heated jacket because of its functionality. On the contrary, this advantage accompanies with some worries. Some users start to wonder whether a heated jacket could run a lot of electricity. Well, let's make a complete discussion about this issue together in this article.
How does a heated jacket work?
It's easy to understand how a heated jacket works. Before this, you need to know three elements: heating elements, power bank, and control system.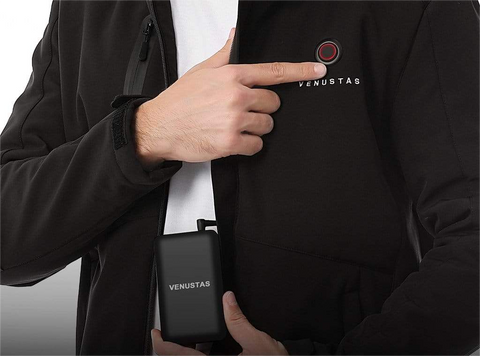 Heating elements are something built into the apparel to generate heat. Most are thin and flexible wires or pads made of conductive materials.
The power bank is the source of the heat. It can be used to power the heating elements and generate warmth across the body.
The control system is something used to adjust the heat. It is designed as the button on the front the jacket, making it convenient for temperature adjustment.
So, the battery powers the heating elements to make a heated jacket work. Just confirm a battery to make a great connection, press the button and then the jacket can give you warmth.
Brief introduction about heated jacket battery
Normally, a battery for the heated jacket is one kind of rechargeable battery used to heat heating elements. And most batteries designed with two USB ports allow users to charge mobile phone simultaneously.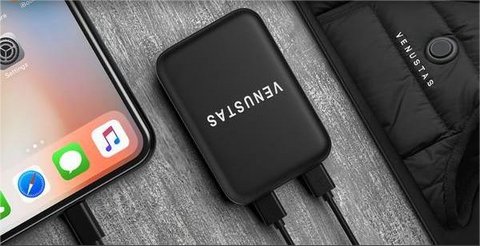 Batteries are always placed in the pocket to connect the inside wires and generate heat. Most are lithium batteries, in which 5V and 7.4V are common. And the battery capacity ranges from 5000mAh to 10,000mAh. That's to say, the used electricity for a heated jacket is about 0.03watts to 0.05watts. So, we can assure you that a heated jacket cannot use a lot of electricity.
Factors affecting the electricity consumption
The electricity consumption of a heated jacket depends on various factors and below we make a detailed list.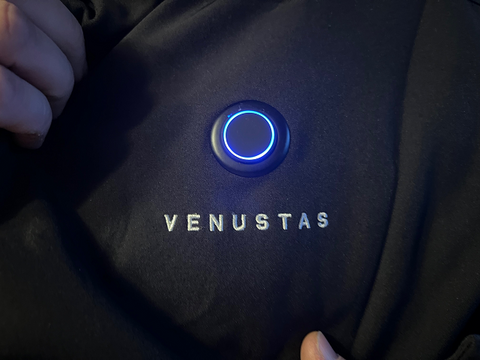 Temperature setting. Most heated jackets use an adjustable temperature setting (low, medium, and high level) to control the heat. And the heating hours vary due to the heating level you choose. If users adjust the jacket on a high medium, the battery power could run faster, normally for 3-4 hours. 
Battery capacity. Normally, the less the capacity is, the faster the battery runs. But sometimes is different. For example, Venustas has two types of batteries:

 

5V(10,000mAh)

 

and

 

7.4V(5,000mAh). Although both are different in capacity, the heating hour is comparable.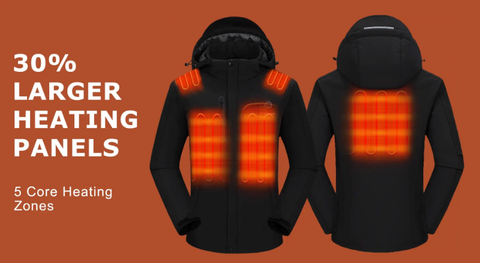 Heating zones. It's also an important factor to affect electricity consumption. Different heated jackets are designed with different numbers of heating zones. Some cover 3-4 and the others use 5-6. And the latter would use more electricity compared to the less heating zones.
Temperature. We know that cold weather could undermine battery performance. For example, it's easy to find the battery runs faster in the winter. So, if you wear a heated jacket in an extremely cold area, we suggest the extra battery is a must in case that battery is out of power.
Conclusion
Well, a heated jacket is worth your investment. Compared with the traditional options, the jacket gives you perfect warmth and comfort. And it runs a little electricity that can almost be negligible.
So, are you ready to get one? Before purchasing, something you should keep in mind due to various options in the market, like brand reputation, product description, warranty, and user review. Or you can read this passage to get more tips.
Follow us on Facebook and Instagram.
Join our Group on Facebook to get more discount information on Venustas.
Read Venustas heated jacket manual:
---