Can I Ski with a Heated Jacket?
Do you love to ski, but hate cold weather? The skiing experience will be destroyed by harsh cold and freezing temperatures. In skiing, some people struggle with their cold extremities, and others find the bitter cold penetrates the whole body, especially those who ski primarily in colder places where the temperature is below zero all season.
The traditional way to combat these super cold skiing days is with a heavily insulated ski jacket or with many layers. Although this method is effective, it has one major downside: it's hard to stay mobile and keep balance, especially on challenging terrain.
But now, there is a solution! With a heated jacket for skiing, you can keep your body and torso warm without having stiffness. So when someone is heading into the lodge to get warmth from heaters, you can get more laps on the mountain! And your heated jacket doesn't have to be just for skiing! You can wear it when walking the dog or at outdoor sporting events like football games!
Heated Jacket Keeps You Warm
Yes! Heated coats are a safe option for staying warm and comfortable while skiing or snowboarding. Anyone who participates in outdoor activities is susceptible to the cold, but skiers are more so. High altitudes, snow, cold, and possibly dampness from sweat, all-cause cold hands and feet on the slopes. However, you don't have to withstand it, and you shouldn't. Cold can be dangerous, causing problems including discomfort, poor circulation, being limbs-bound, and even being damaged by freezing. Due to the heated jacket, you are not afraid of the cold weather and chilly winds.
3 Heated Ski Jackets Recommended
It is possible to ruin every skiing session by freezing in the cold. The good thing is an external source of heat can keep the warmth. If your heated jacket can challenge these elements, so can you. Put on your hood and enjoy a snowboarding day. Although the weather and winds are unpredictable, this Ororo heated jacket is reliable! 4 heating elements help you chase the cold away, warming the body's inner areas. And the water and wind-resistant outer shell keep you warm and dry in unpredictable weather conditions.
The shift is your perfect skiing and snowboarding companion. Fitted with 5 zones of heat, up to 9 hours of battery, and 3 heat settings, you are ready for the coldest of ski trips. No more freezing on the lifts, just turns the heat to low, medium, or high, and finally feel comfortable all day.
This heated jacket perfectly combines comfort, style, warmth, and unlimited possibilities. 5 heating zones generate heat across the core body areas (left & right chest, left & right shoulder, mid-back, and collar). 3 temperature levels provide a wide range of warmth when you're skiing.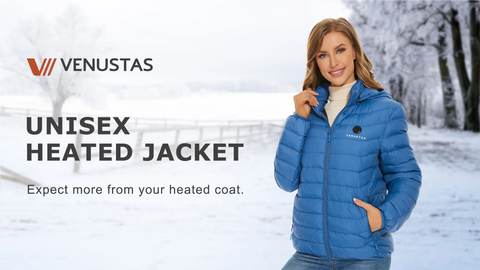 Tips for Staying Warm While Skiing
Once you have a heated jacket, make sure you take full advantage of it! Here are some tips and tricks I've learned along the way to ensure I am comfortable in the mountains all day, with or without heated gear.
1. Heated Jacket: A super warm heated jacket makes your body's core area warm and comfortable. The Windproof and water-resistant shell chase the chilly winds away from you
2. Heated Gloves: Having heated gloves on your hands is important when skiing since they keep your fingers warm, do not freeze, and are flexible.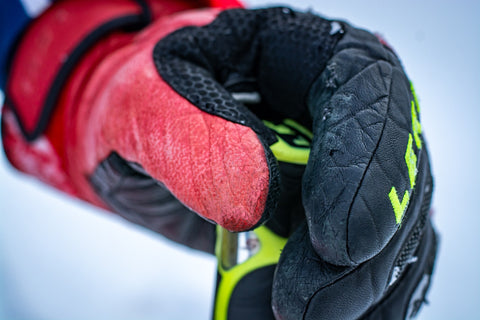 3. Goggles: A pair of protective goggles are necessary. For starters, ensure that your face is covered—ski goggles will protect most of your upper face to avoid the cold and wind that can quickly creep in and chill any bare skin. Moreover, you may be unable to see clearly due to the snow.
4. Proper Boots: The good news is that ski boots, and boot liner technology in particular, have improved dramatically in recent years. The result is that modern boots are better insulators and far more comfortable than in years past, and you no longer need thick, heavy-duty ski socks (or layers of multiple pairs). Besides, a pair of high-quality boots can protect your feet from injury after a fall.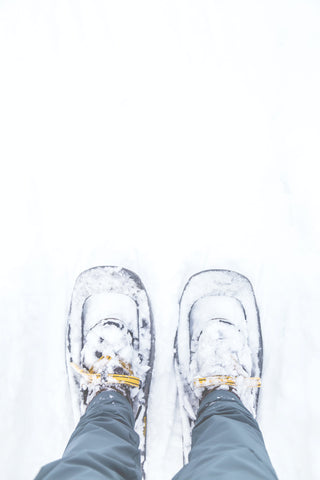 Conclusion
The purpose of this article is to clarify any confusion that why you can wear a heated jacket while skiing. Whether skiing in spring or winter, layering is key when you're hitting the slopes. During a skiing trip, the heated jacket can be turned off if the weather is warm. If it is cold, the heating effect can be turned on.
Follow us on Facebook and Instagram.
Join our Group on Facebook to get more discount information on Venustas.
Read Venustas heated jacket manual:
---