Best Heated Jacket Buying Guide for Men and Women [2023]
Every winter, people experience particularly strong coldness, following the continuous impact of cold air on temperatures. However, there's no need to worry, a Venustas heated jacket is capable of actively generating heat and keeping our bodies warm in even the most extreme cold weather conditions. Notably, heating jackets are functional clothing items that can be charged to provide heat and warmth, and it is worth considering various factors when purchasing such a garment. And what different factors will be considered when men and women choosing heating jackets?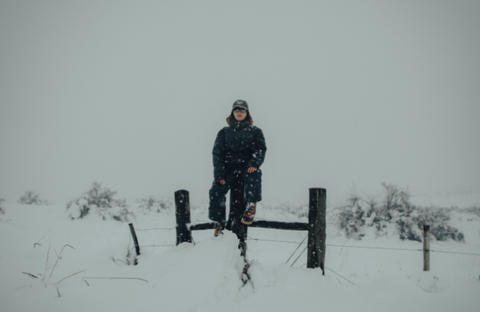 Common Consideration for Choosing Heated Jackets
Heating Elements.The heated jacket's heating elements comprise carbon fiber or graphene. These innovative material boasts exceptional characteristics including fast and even heating, along with superior resistance to bending and pulling. The heating elements are typically placed on the chest and back areas, distributing heat throughout the upper body and towards the extremities. Additionally, the heating element can be placed on other regions such as the waist, cuffs, collar, or abdomen.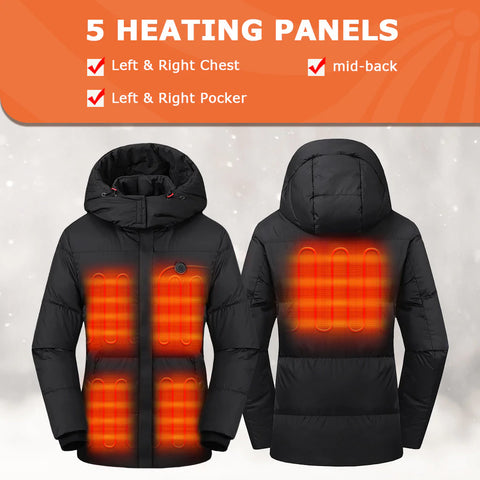 Heating Hours. Typically, an included battery pack has a duration of 3 to 4 hours on high setting, 4 to 5 hours on medium setting, and 8 to 9 hours on low setting. It is recommended for individuals who spend extended periods of time outdoors or in work environments to check the battery specification. They should use a battery with increased capacity to sustain heat for longer duration.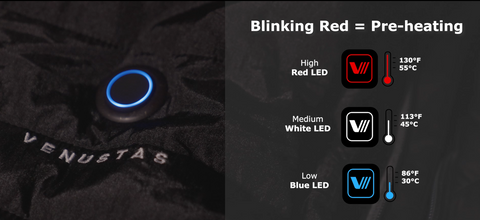 Material. In order to ensure maximum comfort, it is essential for heated jacket to employ a lightweight and breathable material. The absence of sufficient breathability can obstruct proper airflow and cause unnecessary discomfort due to the heat generated. Additionally, water-resistant fabric is recommended to cater to the needs of outdoor enthusiasts, such as adventurers, athletes, and other similar individuals. For those who frequently spend time outdoors, owning a water-resistant heated jacket would prove to be a significant advantage.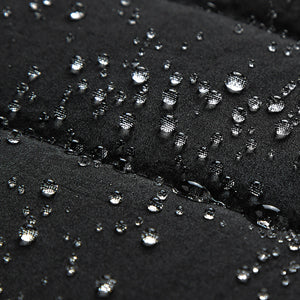 Size. Purchasing an appropriate size is quite essential when it comes to selecting a thermal jacket. A loose-fitting electric jacket maybe will cause heat to dissipate via gaps in the garment's sleeves. Conversely, wearing a battery-operated jacket that is too small and snug will make it difficult to add additional layers of thermal clothing under it.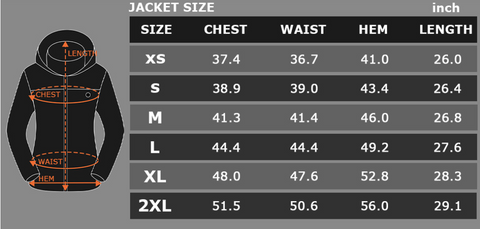 Factors to Consider When Purchasing a Heated Jacket
Gender is a significant element that may influence a customer's decision-making process in shopping, given the distinct motivations, outlooks, and other factors.
Men generally adopt a utilitarian and logical approach, requiring a clear understanding of why purchasing a particular product, as well as its practical and functional benefits. It is worth mentioning that objective information such as product function holds more significance for them than subjective statements.
For the female consumers who are mostly hedonic shoppers, they always take style and price into consideration first. The exquisite packaging, desirable lifestyle, and positive emotional product impact may attract more purchasing desire.
Comparison Between a Men's and Women's Heated Jacket
Next, we will compare a men's heated jacket and women's heated jacket from the most important factors.
Heating Zones

5

Heating Hours

Up to 9 hours on low setting

Material

Nylon+Fleece

Size

Regular

Functionality

Water-resistant shell & inner fleece heated clothing

Quick and long-lasting warmth

Lightweight design

Occassion

Outdoor activities: skiing, camping, hiking, walking the dog...

Outdoor work: driver, delivery men, clearer, photographer...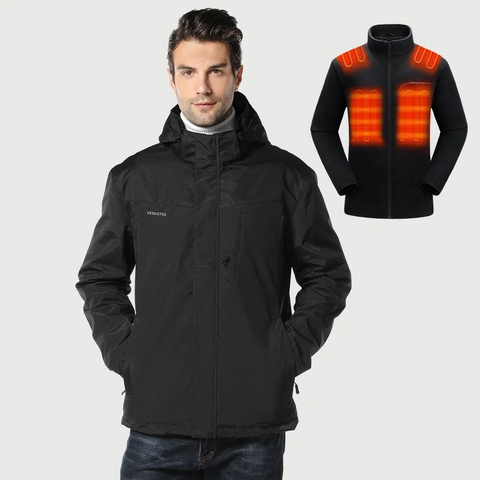 Women's sailing heated jacket 7.4V
| | |
| --- | --- |
| Heating Zones | 5 |
| Heating Hours | Up to 9 hours on low setting |
| Material | 100% Polyester |
| Size | Slim |
| Price | $149.99 |
| Style | Stylish |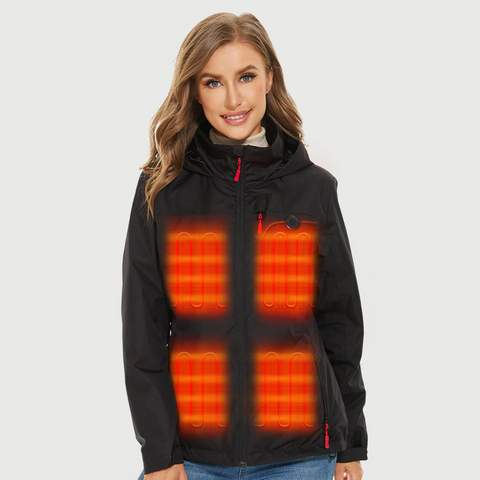 Based on the provided form, it is apparent that male consumers tend to prioritize a product's function. The 3-in-1 heated jacket exemplifies this, as it offers both a water-resistant shell and heated fleece clothing that can be worn together or separately - a valuable feature for men who enjoy outdoor sports or activities. With this jacket, they can easily adjust their attire based on the changing temperatures. On the contrary, it is observable that women tend to pay greater attention to the size and style of products. Specifically, they are more inclined to favor apparel that is slim-fitting or tailored, as this can accentuate their body shape, enhance their aesthetical appeal, and render them more attractive.
Conclusion
The electric jacket is equipped with cutting-edge heating technology that delivers lightweight warmth, comfort, and versatility. When procuring a heating jacket, it is essential to consider its heating component, size, material, runing time of battery, and other relevant features. We hope this article serve as a helpful guide in selecting a heated coat that is comfortable and fitted.
Follow us on Facebook and Instagram.
Join our Group on Facebook to get more discount information on Venustas.
Read Venustas heated jacket manual:
---