[2023] Valentine's Day Gift Ideas: Give Loved One Warmth
"Oh, I found that Valentine's Day is upcoming and it's a great time to show how much I love my wife with gifts. Do you have any ideas?"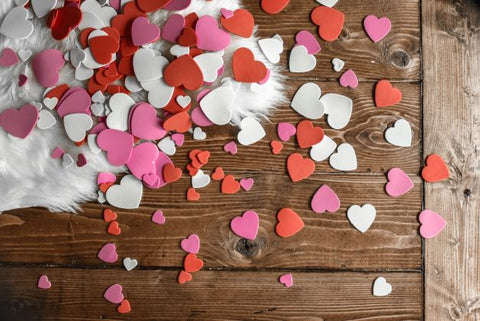 Valentine's day is someday special to celebrate with your loved one. People always grasp this opportunity to make a surprising gift to express their love and appreciation to others. Flowers and chocolates are the most Valentine's Day gifts to give women. And women are more likely to pick practical items for men, like cups, watches, or ties. Some even thoughtfully make DIY items by hand to show their sincerity.
Excepted for the above Valentine's Day gift ideas, it's an ideal choice to share warm feelings with someone special with heated apparel. Heated apparel prides itself on heating to keep the body toasty on cold days. That would be better because Valentine's Day is at the end of the winter. So, we've put together a heated apparel gift guide for you.
How to Choose Heated Apparel?
Gifts need to be carefully prepared to win others' hearts. Well, it's crucial to know some basics about heated apparel.
Heated apparel provides various offerings, like heated jackets, heated vests, heated hoodies, heated gloves, and heated gloves. When taking about the selection tips, three elements need to be focused on: heating elements, clothing fabric, and battery.
Heating performance mainly depends on heating elements. Normally, we suggest carbon fiber heating elements or graphene heating elements. Also, comfort and function focus on clothing fabric. For example, a heated jacket normally has two layers. The outer layer is mostly made of water and wind-proof fabric while the inner is more likely to craft with thermal materials. Finally, 7.4V lithium batteries are the most popular owing to their excellent functionality, stability, and security.
Heated Apparel Gift Ideas
Whether your loved one like outdoor activities or just always stays at home, these are what keep them toasty and feel your warm feelings.
For outdoorsy men
Our classic men's heated jacket 7.4V is one fan-favorite style, especially for those who are active in outdoor life. Everything makes it built for various outdoor activities, like camping, hiking, skating, or walking the dog.
5 carbon fiber heating elements guarantee warmth in cold areas, whether you climb snow mountains or camp in the desert.
Water-resistant nylon fabric is in case of unpredictable weather on the road.
4V battery provides long-lasting warmth on a long trip.
For sport men
For sports enthusiasts, it's hard to scratch the movement with many layers of clothing in winter. This lightweight men's heated vest is perfect for sports games, no matter in style, fabric, or performance. It's a vest style that makes men easy to move in the morning run. Moreover, its inner layer combines with comfort and warmth, making you get rid of cold.
For stylish women
Those women who pursue beauty always don't like the winter season because they think their fashion is covered by the cold. This women's long-down heated jacket is a combination of stylish and warmth. It is filled with premium white duck down to provide a lightweight and breathable feeling. And its long design maintains a fashionable outlook without compromising the warmth.
For women who always feel cold
Women are more afraid of cold than men. For those who always feel cold in winter, a heated jacket would be the best valentine's day gift for them. This 3-in-1 women's heated jacket is a perfect piece because it can be worn separately or together. If the temperature drops, you can wear the inner jacket and the shell together to grasp more warmth.
For someone who work outside
It's always an annoyance to work outside in cold environment. Heated gloves are needed for hunters, cleaners, or construction workers. This pair of heated gloves are crafted with graphene heating elements to warm 10 fingers. Also, the layer is made of lambskin & polyester to enhance the water-resistant ability and breathability to provide maximum comfort for your hands.
Conclusion
All in all, heated apparel provides comfort, warmth, and style. It definitely is an ideal Valentine's Day gift option. Let's ready to pick one for your loved one!
Follow us on Facebook and Instagram.
Join our Group on Facebook to get more discount information on Venustas.
Read Venustas heated jacket manual:
---