Why Is Heated Jacket Essential For Solo Hiking?
Solo hiking is becoming more and more popular because it provides an opportunity for people to get away from their daily routine and connect with nature in a unique and personal way.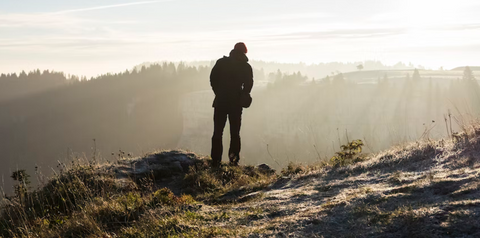 One necessary hiking gear for solo hiking is a heated jacket. Heated jackets can regulate the body temperature and keep you warm in cold weather, which is essential for maintaining a comfortable body temperature when hiking alone. They are typically lightweight and easy to pack, making them ideal for solo hiking trips where space is limited. Moreover, an long-lasting battery unit allows a heated jacket to furnish warmth to the wearer even in outdoor settings where there may be limited access to electrical power sources. A heated jacket can keep you comfortable and help you focus on enjoying the beauty of nature, rather than worrying about the cold.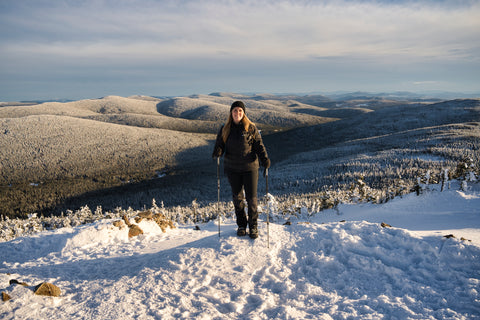 What Kind of Heated Jacket Do I Need for Solo Hiking?
When searching for a heated jacket suitable for solo hiking, the primary concern is the preparation of heated gear, regardless of the season. The selection of a heated jacket is need to meet your hiking requirements.
Lightweight. A lightweight electric jacket is essential when hiking, as you don't want to be weighed down by heavy clothing. Look for a jacket that is made from lightweight materials such as down, polyester, or fleece.
Water-Resistant. Consider investing in a battery-powered jacket that is designed to repel water and keep you dry during inclement weather. You can opt for a jacket made from durable, water-resistant fabrics such as nylon or canvas to ensure maximum protection.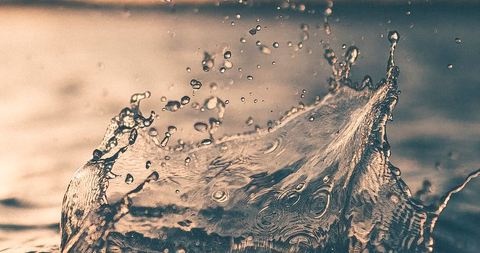 Long-Lasting. A heated coat is equipped with a long running-time battery pack providing long-lasting warmth for prolonged periods of time without the need for frequent recharging when you are hiking alone. It is recommended that you seek out a jacket that offers a battery life of a minimum of 8-10 hours.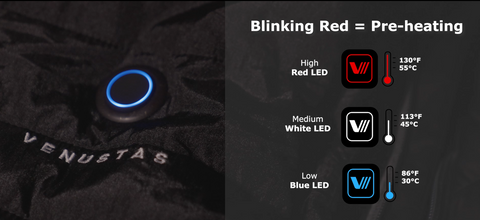 Breathable and Durable. To enhance comfort and avoid excessive perspiration during hiking, it is recommended that you choose a breathable jacket. It is wise to consider selecting a jacket made of breathable materials to ensure optimal ventilation. Moreover, electric jackets made of premium and durable materials are capable of withstanding harsh weather and rugged terrains.
What Type of Heated Jackets Fit Solo Hiking?
Venustas offers several different types of heated jackets that are suitable for solo hiking. Here are 3 options for solo hiking.
| | |
| --- | --- |
| Heating Elements | 5 heating zones(back, chest & 2 pockets) |
| Fabric | 90% white duck down and 10% white duck feather |
| Battery Pack | 3-4hrs on high, 4-5hrs on medium, 8-9hrs on low heating setting |
| Water-Resistant | Yes |
 The Venustas Heated Down Coat is a highly suitable option for those planning to embark on a solo hiking adventure in colder regions. It boasts a 90% duck down and 10% white duck feather filling, which ensures remarkable insulation and warmth. Furthermore, 5 carbon fiber heating elements mean that the coat can keep you warm even in sub-zero temperatures. Additionally, its lightweight and packable design makes it convenient to carry along on your solo hiking trips.
| | |
| --- | --- |
| Heating Elements | 5 heating zones(2 pockets, left & right chest and back) |
| Fabric | canvas, polyester |
| Battery Pack | 3-4hrs on high, 4-5hrs on medium, 8-9hrs on low heating setting |
| Water-Resistant | Yes |
 The men's hooded heated jacket boasts a timeless athletic-style look and relaxing fit, expertly blending comfort, fashion, and warmth. Durability is ensured with its sturdy canvas outer shell, and the adjustable hood, elastic hem, and ribbed cuffs offer flexibility and protection from chilly gusts. For those seeking a versatile garment, the Heated Canvas Jacket is a top contender.
| | |
| --- | --- |
| Heating Elements | 5 heating zones(back, chest, and 2 pockets) |
| Fabric | 100% polyester |
| Battery Pack | 3-4hrs on high, 4-5hrs on medium, 8-9hrs on low heating setting |
| Water-Resistant | No |
The Heated Hoodie is an excellent choice for independent hikers seeking a relaxing and cozy jacket. Constructed with a soft and breathable material that is ideal for for layering, this garment features heating components that provides warmth to the core and back. Additionally, it includes a kangaroo pocket and a drawstring hood for extra practicality. This heated pullover hoodie is versatile all-season apparel, which is suitable for a solo hike in either spring or fall.
Safety Tips For Solo Hiking
6 essentials for safety tips are all listed below, and then we go into detail on each one below.
Plan ahead: Before your hiking, research the trail and the area to get an idea of the weather conditions, terrain, and potential hazards. Make sure to let someone know your planned route and expected return time.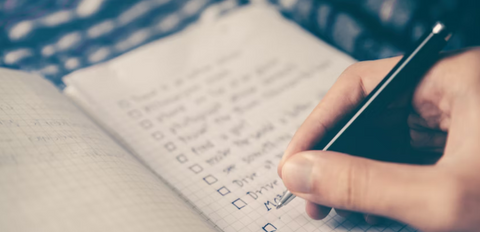 Bring appropriate gear: Make sure to bring proper clothing, footwear, and gear for the conditions you will encounter on your hike. This includes a first aid kit, navigation tools, and enough food and water to sustain you during hiking.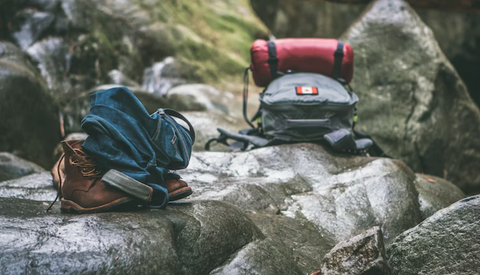 Stay on the trail: Stick to marked trails and avoid taking shortcuts or venturing off-trail. This will reduce your risk of getting lost or injured.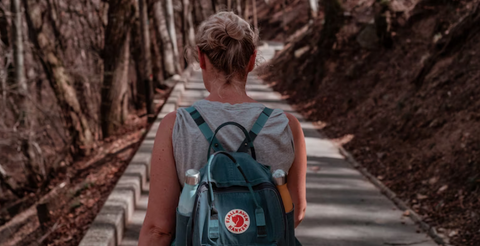 Be aware of wildlife: Research the types of wildlife that may be present in the area and learn how to appropriately respond if you encounter them.
Bring a heated jacket: A heated jacket can regulate your body temperature and keep you warm in cold weather, reducing your risk of hypothermia.
Conclusion
Proper preparation for hiking, including attire selection, is crucial for both novice or experienced hikers. For those who prefer to hike alone, a heated jacket can serve as a valuable asset, providing warmth during the journey.
Follow us on Facebook and Instagram.
Join our Group on Facebook to get more discount information on Venustas.
Read Venustas heated jacket manual:
---