The Essential Checklist for Weekend Camping in the Mountain(2022 Guide)
In modern society, people are under various pressures. They release their stress in different ways. In summer, many people choose to go camping in the mountains on a weekend. It not only can relieve stress but also can feel nature. For any outdoor adventure, preparation is essential. But for beginners, they still don't know what to prepare for camping in the mountains. So here is a camping checklist for you.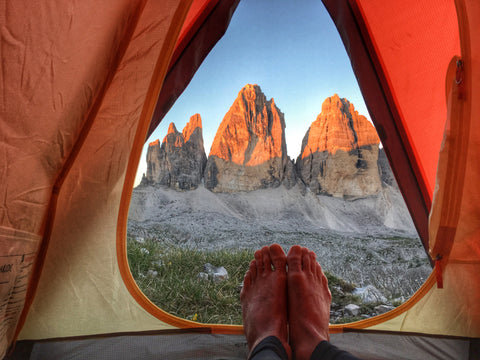 First aid kit
The first and most important thing, you must bring a first aid kit. A lot of unpredictable things can happen outdoors, such as mosquito bites, scratches, and cuts. Injuries are common, especially in the mountains, there are many insects and rocks. So we have to be prepared, safety is the most important thing.
Some are listed below, you can also bring other medicines according to your needs:
Personal medications
Adhesive bandages
Alcohol
Hydrogen peroxide
Scissors
Gauze
Prescription medications
Anti-itch medication
Snake bit kit
A first-aid kit instruction manual
We may encounter various conditions while camping. We are not doctors and do not know a lot about various injuries, so it is the best choice to bring a first aid kit instruction manual for camping. Then we can choose the medicine according to the instructions when injured, and avoid not knowing what medicine to use and how to use it.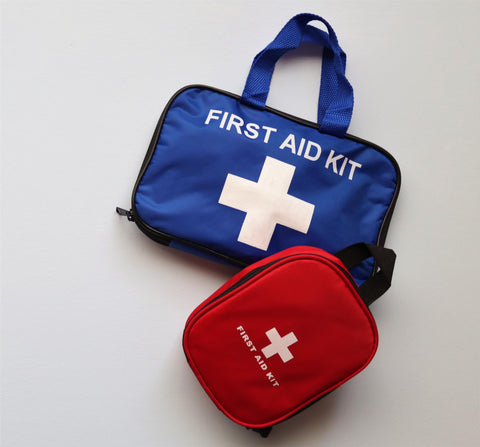 Food and water
Secondly, people need food and water to live. Weekend camping means we need to be outdoors for two days. Not enough food and water can also affect your camping mood. So we need to bring enough food and water to keep us safe and comfortable during this time. Many campgrounds have drinkable water. Please check it before you go. If not, bring your own. You can prepare all kinds of things you like to eat, such as hamburgers, vegetables, and various drinks and snacks.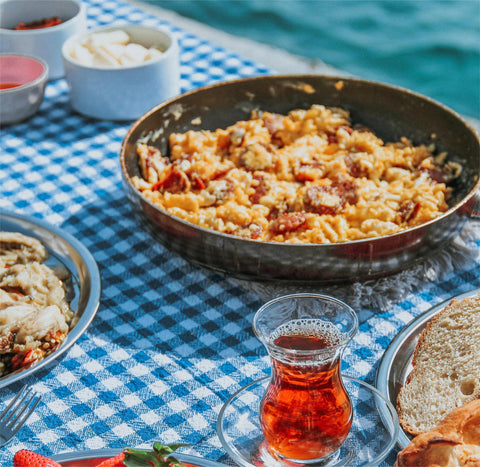 Clothing
Next, we need to bring a few changes of clothes. Camping in the mountains we sweat a lot more than usual and also come into contact with a lot of dirt, especially in summer. So to better enjoy the camping time, we should prepare more clothes for camping.
Here are some essential things to bring:
Shoes/boots
Socks
T-Shirts
Pants 
Underwear
Also, there is a large temperature difference between day and night in the mountains even in summer, we should bring some clothes to prevent catching a cold.
But thick clothes are too heavy and a burden for us in summer. In addition to choosing a sleeping bag with good warmth, we can also take a heated vest for camping. It not only can keep warm but is also lightweight.
Men's Heated Vest with V-neck 7.4V
Venustas heated vest is lightweight and features a water and wind-repellent.
It has 5 graphene heating elements covering the left & right chest, mid-back, and left & right shoulder.Bring warmth to you!
Long runtime - Up to 8-10 working hours. You can enjoy your camping time without worrying about the battery dying quickly.
It has 3 heating levels, perfect to meet your different needs in camping.
Camping tools
Of course, camping tools are indispensable for camping, and you can enjoy a perfect camping weekend with all the tools.
Here are some camping tools you need to take:
Tent
Sleeping bag

Camping pillow

Waterproof pad
Camping table and chairs
Kitchen supplies: pots and pans, stove and fuel, matches or lighter, plate, bowl, and eating utensils, cups, soap and sponge

Power bank

& extra batteries
Map or GPS
Flashlight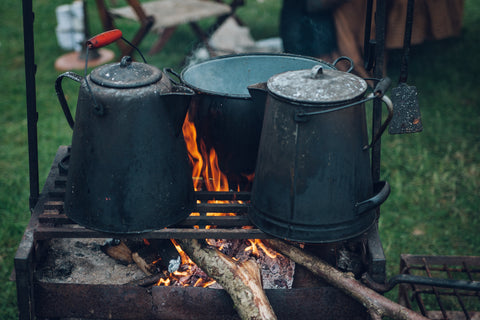 Last, don't forget to check the weather! The sudden weather changes will affect your happy mood for camping.
Conclusion
Get the items on the checklist then you're ready to go camping in the mountains. You can add or remove items in the checklist to suit your individual needs. Hope this blog can help you have wonderful camping!
---