How to Layer for Different Types of Cold?
Participating in outdoor activities during the winter season often are exponsure to suzero temperatures. However, with layering the clothes, it is possible to stay comfortable in the cold weather. Layering is a good way to adjust and stabilize your body's temperature, by adding or removing clothes. To gain insight into how to layer up for various cold weather scenarios, please refer to the comprehensive guidelines on basic layering.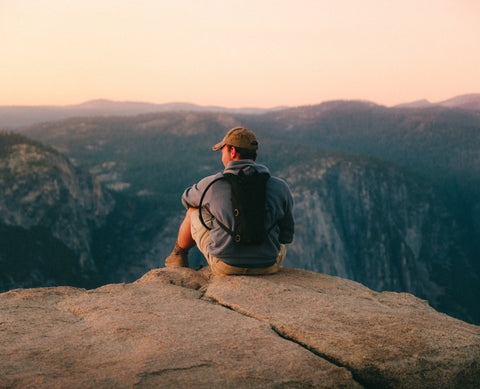 4 Heated Clothing for Different Types of Cold
If the weather is mild like early autumn or spring, a heated hoodie is a great option.
Heated hoodies serve as a versatile layering solution for outdoor enthusiasts who require extra warmth during an excursion, whether it's a day hike or an overnight camping trip in cold days. It is a perfect middle layer when you don't need a heated jacket but still require a warm extra layer over your base layer. They offer optimal comfort and convenience. This hoodie feature:
Soft shell & liningensures comfortable wearing experience
5 Graphene heating elements cover back, chest, and 2 pockets
3 Heating levels(High: 130℉/55℃ Medium: 113℉/45℃ | Low: 95℉/35℉)
Battery pack enables up to 10 hours of working time
If the weather is cool, and windy, a heated vest is a ideal outer layer. It's advisable to wear a heated vest with a breathable shirt as basic layer to keep you toasty and stylish.
This heated down vest comes with a detachable hood, making them suitable for layering over or under other hiking attire. More importantly, they provide enough warmth across the core body area, and maintain comfortable arm movement. This is particularly beneficial when hiking in challenging terrain. It's a feature that many outdoor enthusiasts will appreciate. The vest offers you:
4 Graphene heating elements cover back, chest, and 2 pockets.
3 Heating levels(High: 130℉/55℃ Medium: 113℉/45℃ | Low: 95℉/35℉)
Outer: 100% nylon water-resistant shell+ 90% white duck down filling
The battery pack weighs 198-200g and is easy to carry
The battery pack enables 3hrs on high, 5-6hrs on medium, 8-10hrs
If the temperature are low and cold is brutal, a heated jacket is the best choice.
Maintaining warmth during winter outdoor activities is of utmost importance. In extremely cold conditions, the heated jacket will provide unparalleled warmth when pressing the power button. If you still feel cold, layering heated vests or heated hoodies underneath the heated jacket. This jacket is ideal for outdoor enthusiasts engaging in activities such as hiking, camping, or motorbike riding, as it guarantees both warmth and dryness. It comes with:
5 carbon fiber heating elementsgenerates heat across left & right chest, left & right shoulder, mid-back
3 heating levels(High: 130°F/55°C |Medium: 113°F/45°C | Low: 95°F/35°C)
Battery pack is up to about 8-10 working hours 
Outer: water-resistant nylon material+inner: new silver mylar thermal lining
Someone always has cold hands in winter, especially outdoors. If you work outside in winter or a outdoor enthusiasts, maybe you need a pair of heated gloves.
Maintaining warmth in your core during winter is crucial. However, ensuring that your fingers are warm is equally significant, especially if you spend an extended period outside. You can rely on Venustas heated gloves to provide warmth for your hands during diverse outdoor activities, such as shoveling snow, skiing, hunting, riding a motorcycle, or walking your dog. The gloves feature:
Graphene heating elements cover your 10 fingers and the back of the hands
3 heating levels(High: 113℉/45℃ | Medium: 95℉/35℃ | Low: 77℉/25℉)
Battery pack is up to about 10 working hours 
Outer: lambskin & polyester+fill: 3M Thinsulate+lining: Polyester
Touchscreen function
Conclusion
Ensuring optimal warmth during outdoor activities in winter is important. Venustas heated apparel provides various offerings for different types of cold, like heated jackets, heated hoodies, heated vests, or heated gloves. Just make sure the clothes you pick fits the weather conditions and your style.
Follow us on Facebook and Instagram.
Join our Group on Facebook to get more discount information on Venustas.
Read Venustas heated jacket manual:
---