Can I Take a Heated Jacket on a Plane?
Heated jackets enjoy unprecedented popularity among people owing to its ultimate performance, especially travelers. (If you don't know what a heated jacket is, you can view this article: What is Venustas Heated Jacket?). Travelers always want to take a heated jacket on the trip to challenge unpredictable weather.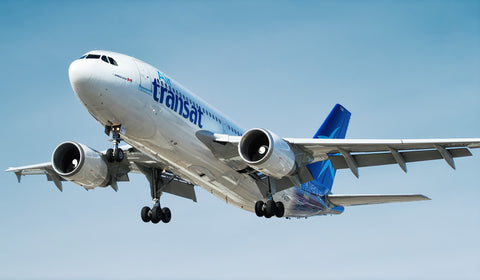 But there is a question frequently asked by most of them: "Can I take a heated jacket on a plane?" They always wonder whether the heated jacket can be taken and allowed on airport security.
It's safe to say that we can take and wear the heated jacket on a plane, but we cannot use it. Do you know why? Please read this blog to know more.
Part 1: Can I take a heated jacket on a plane?
Before answering this question, you need to know something about the TSA restriction on the heated jacket.
TSA means Transportation Security Administration, which protects the nation's transportation systems to ensure safety for people and society. It sets a series of regulations on transport safety, among which the restrictions on heated jackets are as follows:
A heated jacket without a battery can be put in carry-on bags and checked bags.
If a heated jacket includes a battery, there are some restrictions on the battery.
Lithium batteries with 100-watt hours (20,000 mAh) or less in a device can be put in carry-on bags and checked bags.
Lithium batteries with more than 100-watt hours (20,000mAh) in a device can be put in carry-on bags ONLY. 
Note:
Spare (uninstalled) lithium-ion and lithium metal batteries, including power banks and cell phone battery charging cases, must be carried in carry-on baggage ONLY.
All spare lithium batteries and power banks must be removed from the bag and kept with the passenger in the aircraft cabin.
Based on the above introduction, we can take Venustas heated jacket as an example to enhance your comprehension.
Venustas heated jackets are powered by batteries. There are 2 battery models: 5V and 7V. The capacity of a 5V battery is 10,000 mAh, the 7V battery is 5,000 mAh. 
That means the battery of Venustas heated jacket can be carried in carry-on bags and checked bags.
Part 2: Can I wear a heated jacket on a plane?
Also, some people ask: since I can take a heated jacket on a plane, can I wear it on a plane?
According to airline regulations, power banks cannot be used on planes. Because batteries are prone to spontaneous combustion when heated in high-altitude environments. So, you can fly with a heated jacket, but you can't use it on planes.
But in normal situations, heated jackets are safe to use.
If you worry about the safety of the heated jacket, here is an article for you: Are Heated Jackets Safe? 
Part 3: What should I do if I want to take a heated jacket on the plane?
Preparation
Confirm the airline regulations of the flight you book.
Check whether the heated jacket and the battery can be taken to the plane.
Before boarding
If you wear the heated jacket before boarding. Then you need to take off your heated jacket and put it on the conveyor belt for scanning at the security checkpoint.
In general, airlines don't have street restrictions on clothing. However, considering that the heated jacket includes a battery and wires, it is necessary to make a security check before boarding the plane.
Another option is to pack your heated jacket in a checked bags and put the power bank in carry-on baggage. This way can save a lot of time for you.
Conclusion
After reading the above description, I believe you have got the answer to "Are heated jackets allowed on planes?". Hope this blog can help you solve the problem of carrying a heated jacket on travel.
If you have any other questions about Venustas heated jacket, please feel free to contact service@venustasofficial.com.
Follow us on Facebook and Instagram.
Join our Group on Facebook to get more discount information on Venustas.
Read Venustas heated jacket manual:
---