Best Men's Heated Jackets for Backpacking
For those who are passionate about spending time in nature, such as backpacking, it's important to maximize the quality of their outdoor experience. Before embarking on a backpacking trip, it is advisable to fully equip oneself, conduct extensive research on the destination, including studying the terrain and the weather and selecting appropriate attire. Whether the goal is to enjoy nature's splendor with loved ones or venture into the wilderness alone, selecting the appropriate gear is vital to achieving a successful outdoor experience.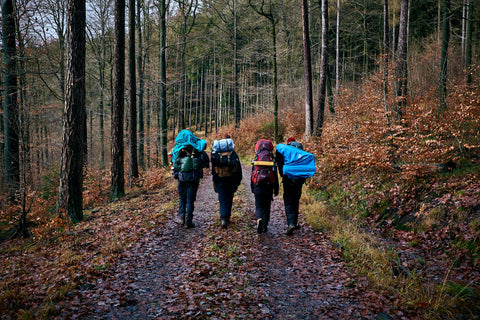 We will discuss that what factors should be considered when choose a heated jacket for backpacking and introduce 3 types of heated jacket for you, letting you learn about deeply before you purchasing a men's heated jacket.
Considerations for Backpacking Heated Jackets
When selecting heated jackets for backpacking, it is essential to prioritize two critical factors - namely, heating performance and weight. Choosing a jacket lightweight heat jacket with superior insulation is key. Additionally, one must consider other essential features including water resistance, battery life, and heating technology.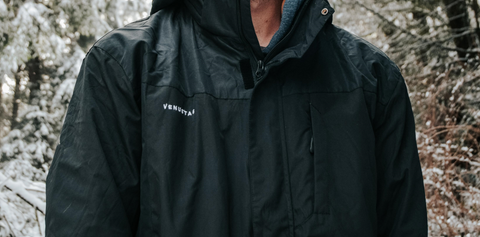 Heating Elements. Venustas heated clothing adopts carbon fiber heating elements, which features fast heating capability, lightweight nature, flexibility, and safety.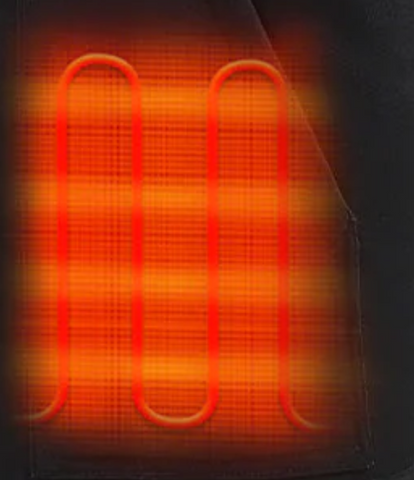 Battery Running Time. Battery running time is an important factor to consider when purchasing a jacket. Lithium batteries are commonly used due to their ability to power the jacket for long hours in colder temperatures. It is crucial to note that the overall performance of the jacket greatly depends on battery voltage. A higher voltage can generate more heat. And we recommend selecting a 7.4V battery as it delivers optimal performance in many situations.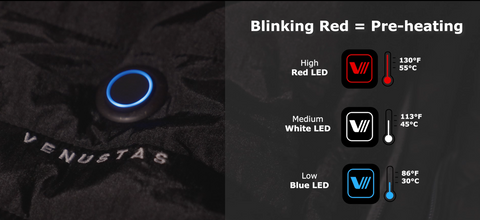 Material. Most heated jackets are crafted with polyester on the exterior, as it has excellent durability and resistance to rain and wind. Meanwhile, a soft lining material such as fleece is preferred for the interior layer. This combination is designed to effectively prevent cold, wind, and water.
In addition, backpacker need to take into account other important factors such as jacket type, battery charging capability, safety features, and heating levels.
Best Men's Heated Jackets for Backpacking
One of the most essential factors for backpacking is to avoid getting cold, no matter the season. Next, we will recommend several Venustas backpacking heated jackets to you.
Zipper up Heated Fleece Jacket
| | |
| --- | --- |
| Heating zones | 5(Left & right shoulders, mid-back, left & right pockets) |
| Running Time | 3hrs on high, 5-6hrs on medium, 8-10hrs on low heating setting |
| Fabric | Fleece |
| Water-resistant | No |
This heated fleece jacket offers a perfect level of comfort and warmth through 5 targeted heat zones located in crucial areas of the core body, including the left and right shoulders, mid-back, and left and right pockets. The breathable, lightweight fleece fabric conforms to the body, which ensures comfortable movement while navigating through demanding mountain terrain.
| | |
| --- | --- |
| Heating zones | 5 (left & right chest, 2 pockets and back) |
| Running Time | 3-4hrs on high, 4-5hrs on medium, 8-9hrs on low heating setting |
| Fabric | 90% white duck down and 10% white duck feather, water-resistant shell  |
| Water-resistant | Yes |
Designed for all weather conditions, this 3-in-1 heated down coat boasts a hooded water-resistant shell and an inner down coat that can be worn together or separately. When worn alone, the inner down coat provides ample warmth and comfort for most cold days because it adopts excellent insulation, water resistance, and a prolonged battery life. With adjustable heating settings and a removable water-resistant hood, this heated jacket is ideal for backpacking, offering a range of desirable features that ensure both functionality and practicality.
| | |
| --- | --- |
| Heating zones | 5(2 pockets, left & right chest and back) |
| Running time | 3-4hrs on high, 4-5hrs on medium, 8-9hrs on low heating setting |
| Fabric | Canvas, polyester |
| Water-resistant | Yes |
This men's heated canvas jacket offers premium comfort, style, and warmth due to its timeless sporty design and spacious fit.The outer shell crafted from durable and water-resistant canvas material, ensures maximum protection against the harsh environment. To enhance flexibility and prevent cold wind from penetrating your body, the jacket features an adjustable hood, elastic hem, and ribbed cuffs. For avid backpackers, this jacket is an excellent winter companion, offering the desired warmth and protection for your body.
Useful Tips for Backpacking
Backpacking can be a great way to explore the outdoors and discover new places. Here are some tips to make your journey successful:
-Choose the right gear for your needs and makesure to consider weight, comfort, and functionality.
-Pack light because every extra pound can make a big difference on your trip.
-Research the terrain beforehand and plan routes accordingly.
-Bring plenty of water, snacks, and other supplies.
-Check the weather before you go and dress appropriately.
-Follow all rules and regulations of the place you visit.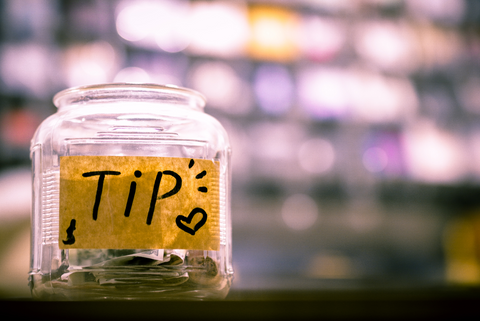 Conclusion
Backpacking is an amazing activity that affords opportunities to explore awe-inspiring natural beauty hidden beyond major roads and popular tourist trails. As you embark on a journey into the wilderness, it is crucial to keep warm, especially in high-altitude and fluctuating temperature regions. If you prefer not to carry a heavy heated jacket, there is no need to worry, as Venustas provides a lightweight and foldable jacket to keep you comfortable and warm during your outdoor excursions.
Follow us on Facebook and Instagram.
Join our Group on Facebook to get more discount information on Venustas.
Read Venustas heated jacket manual:
---