Are Heated Jackets Dangerous?
Heated jackets are amazing in cold weather. It's a jacket that I look forward to putting on when the air is so cold outside. If you work outdoors or live somewhere where the temperatures always drop below zero, heated jackets are an excellent invention. It benefits outdoor enthusiasts and professional athletes, allowing they getting rid of cold issue, like shuddering, or limbs stiffness.
What Are the Benefits of Heated Jackets for Humans?
For those who work in chilly conditions during winter or those who cherish spending leisure time outside, a heated jacket can offer the necessary warmth to stay cozy. Below are a few advantages of utilizing a heated jacket:
Warmth on Demand:
Battery-powered heating elements of heated jacket offer a convenient way of achieving warmth on demand. This innovative feature eliminates the need to wear many layers of clothing while enjoying outdoor activities. By activating the heating element, users can promptly experience the desired warmth, enhancing their outdoor experiences.
Even Heat Distribution:
The jackets with advanced heating mechanisms ensure uniform heat distribution, thereby ensuring a steady and constant warmth. Unlike conventional jackets, they release the discomfort of having cold limbs experiencing warmth in the core.
Reduced Risk of Injury:
Wearing heated jackets can effectively mitigate the potential risk of injuries brought by cold temperatures. When the body is warm, it promotes blood circulation to ultimately transport essential oxygen and nutrients to one's muscles, which decreases the likelihood of cold-induced injuries including muscle strains.
Are Heated Jackets Dangerous?
There appears to be a widespread uncertainty regarding to the safety of heated jackets among individuals. A possible reason for this issue is an insufficient grasp of electricity and the past cases of electric blankets causing fires and property damage. However, it is imperative to acknowledge that such incidents are infrequent in current times.
Burns:
Potenial burn injuries may occur if the heating elements of the jacket become excessively hot or closely contact with the skin. Adherence to the manufacturer's usage instructions and avoiding prolonged use of the jacket is crucial to preven such injuries.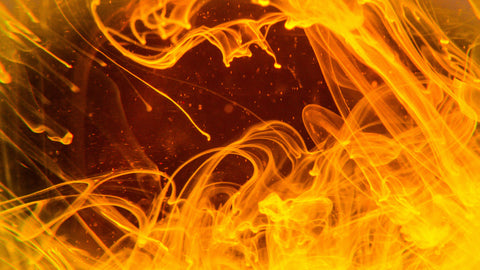 Electrical Hazards:
Electricity is utilized by heated jackets for the production of heat. In some degress, it poses a potential danger of electrocution or short circuits. To reduce this risk, it is crucial to use the designated charger for the jacket and stop to use it if any indications of wire damage of fraying exist.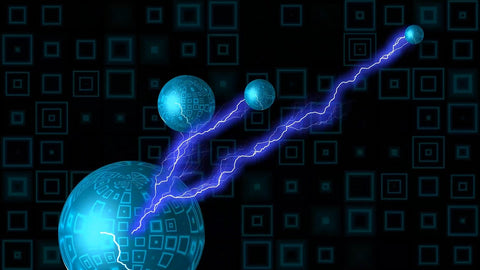 Overheating:
In the event that the heating elements of the jacket become overheated, it poses a significant fire risk. To avert this, it is imperative to adhere to the recommended settings of the jacket and avoid covering the heating elements with any extra layers of clothing.
Are Heated Jackets Safe?
You may be wondering, are heated jackets safe? The short answer is yes. It is very safe for the wearer to use. Venustas has stable and qualitify battery pack. The heated jacket adopted carbon fiber heating elements, premium material. You can use your heated jacket without any worries. Perfect after-sales service (one-year warranty for battery pack, two-year warranty for clotthing) makes you worry-free .
The Venustas battery pack has acquired CE, UL, ROHS, and other essential certifications, ensuring that it is compatible with heated clothing. It is reassuring to know that this battery pack incorporates several safeguards to preserve your protection, including:               
Overcharge & Over Discharge Protection,
Charging Over Current Protection
Input Overcharge Protection
Charging High & Low Temperature Protection
Output Short Circuit Protection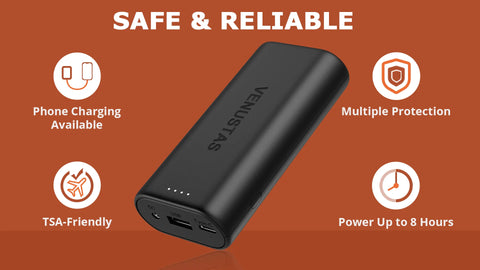 Furthermore, Venustas uses cutting-edge heating technology. The carbon fiber heating elements feature remarkable electrical and thermal conductivity, along with damage-resistant properties, thereby ensuring no electrical leakage. The heating technology operates across the core body areas, thereby providing warmth and comfort during outdoor sports and activities.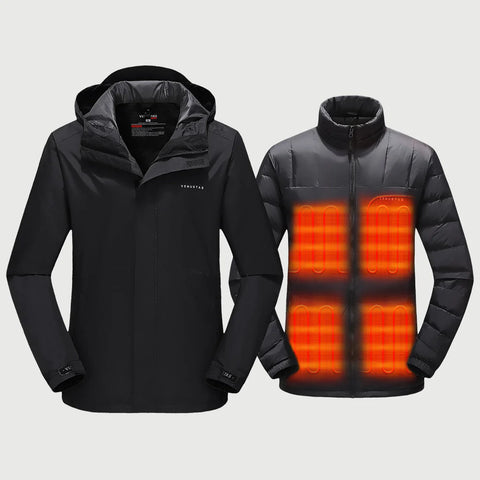 Venustas uses superior quality materials that enhance the longevity of heated products. And the material are safe that does not harm your health and is unlikely to scratch your skin. Also, water-resistant and worn-resistant abilities are the key to the heated jacket because people always like wear it outdoors, like camping, hiking, or skiing.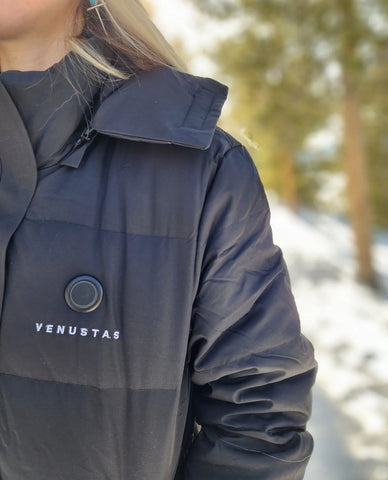 Conclusion
We trust that this blog post has provided valuable insights towards alleviating any concerns regarding to the use of heated coats. So, get rid of the safety worries and buy a heated jacket!
Follow us on Facebook and Instagram.
Join our Group on Facebook to get more discount information on Venustas.
Read Venustas heated jacket manual:
---