2023 Heated Jacket Buying Guide for Women
Are you ready for winter? Does a thicker coat help at all in keeping you warm? It's time to upgrade your winter jacket if the current one is not warm enough during this chilly weather. A heated jacket will keep you toasty no matter how the weather outside. Wearing the heated jacket helps you stay warm and comfortable in harsh winter weather.
What to Consider When Choosing a Women's Heated Jacket?
Picking anything is mostly based on preference, but there are a few things that need to be considered before purchasing. Style, versatility, heating elements, and battery are the necessary consideration when you decided to purchase a women's heated jacket.
Style:
When buying a heated jacket, style should be the first consideration. Especially for women, style does matter when you are shopping for clothes. Sometimes someone gifts us clothes but we seldom wear it because mostly we don't like the style. Wearing something that is not fitted your style is a terrible thing. Color choices can also be influenced by style, like black, camo, or something else. It's up to you to decide which style makes you happy. Another style option you might consider is whether you prefer a hoodie, jacket, vest, or combo set.
Heating Elements:
Please check the information about heating elements before purchasing to guarantee the something can meet your expectation, like heating area, heating elements number, etc,.The number of heating zones is an essential aspect to pay attention to. Most jackets come with 3-5 heating zones and they are generally on the front and back of the jacket because those are the areas where you'll desire the most heating.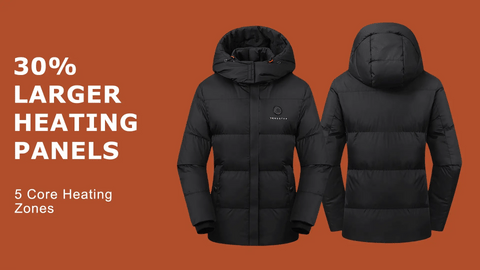 Battery:
In addition, how long a heated jacket can provide is one of the most important consideration for women.
3-8 hours is the most common working hours for a heated jacket. The time mainly depends on the heating levels you choose. Sometimes, a jacket with 5 or 6 heating zones won't run for as long because of the number of heating zones.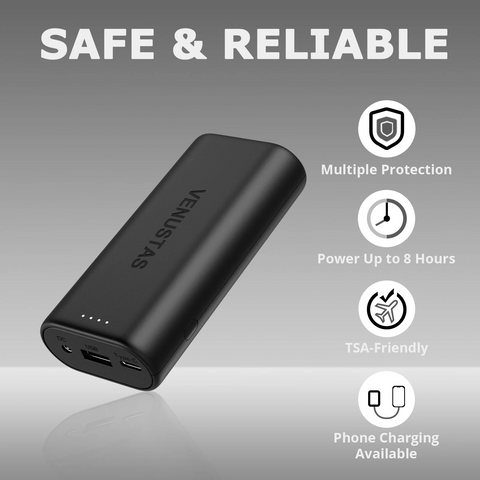 Versatility:
How else could you use the jacket outside of work? It's similar to a tool. If one tool can be used in various situation, it is a great piece of equipment. The same concept applies to the jacket you want to buy. Can you use it for work? Can you wear it out into town? Does it work for camping trips? If you wear a heated jacket in various occassions, it could be a great hoice.
The Recommendation of Best Women's Heated Jackets
There are some recommendation about some brand-known women's heated jackets.
This heated puffer jacket uses a lightweight and breathable design and a heated system that generates warmth across your collar, mid-back, left & right chest, left & right shoulder in just seconds. Women can choose high, medium, and low settings and it can work up to 8 hours. And 20D*400T water-resistant Nylon Taffeta Shell brings women more tightness and warmth. You can also charge your phone with the USB port.
With heating elements across the front and back in three different settings, this jacket really brings the heat! Thank to the included battery pack, women would be toasty in seconds and can stay that way for up to 10 hours. Whether walking your dog, ice skating, or snowshoeing, this Classic Women's Heated Jacket has you covered! Other features to be favore by women include machine washability and a USB port for charging mobile devices.
The MILWAUKEE® M12™ Women's Heated AXIS™ Jackets are designed to protect from cold weather on the job site. Powered by M12™ REDLITHIUM™ Battery Technology, thisheated jacket for women uses carbon fiber heating elements to create and distribute heat to the chest, back, and shoulders. A single-touch LED controller heats up the battery-heated jacket with three heat settings, providing comfortable heat in any environment. The Quick-Heat function creates and distributes heat three times faster than Milwaukee other women's jackets and market competitors. AXIS™ Ripstop Polyester provides a lightweight, compressible design.
20V MAX* batteries can provide hours of core body warmth and can heat up to 7 hours of run-time on low settings. This women's jacket is able to stand out in the coldest of winters without ever having to shiver. And women can charge the phone, while generating heat, with the 2 USB ports included in the battery adapter.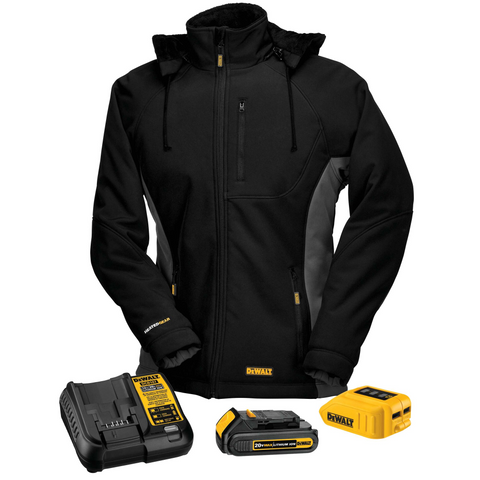 Conclusion
There are lots of considerations when choosing heated jacket for women, including style, versatility, heating element, and battery, etc. Some women's heated jackets are better insulated, while others have longer battery lives. Whether women are heading for a long hike, or playing with the kids in the yard in the dead of winter, we're here to help you make the best purchase decision that will change the way you enjoy winter.
Follow us on Facebook and Instagram.
Join our Group on Facebook to get more discount information on Venustas.
Read Venustas heated jacket manual:
---