Why Summer Is the Best Time to Visit Alaska?
"With the recommendation of my friend, I plan to travel to Alaska this year. Do you know the best time and the best place to visit there? And which travel way is more comfortable?".
Alaska, located at the northwest corner of North America, is an endlessly surprising and fascinating land attracting people from all over the world to explore its beauty and mystery. Most people claim that there's one thing you have to do in your whole life is to visit Alaska at least one time. However, whether you have been to Alaska or not, here we will lead you to experience the best Alaska summer trip.
Reasons to visit Alaska in summer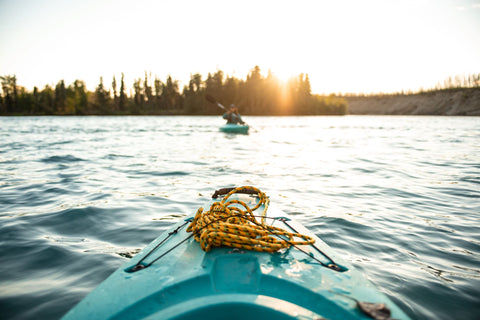 As we all know, summer is the tourist peak season in Alaska because most people believe it is the best time to visit Alaska. That would arouse you to think about what makes people flock into Alaska in the warm month rather than in other seasons.
Weather. The summer temperature is neither too hot nor too cold in Alaska, which is regarded as the best weather all year around. Moreover, Alaska as the northernmost and westernmost state in the US has longer hours of daylight, allowing you more travel time.
Scenery. It is no doubt that there are many wonderful sights in summer. You can see the midnight sun, wildflowers boom, active wild animals, and so on.
Activity. Summer is also a meaningful season to hold all kinds of activities for local people, which means you can learn more about the local customs and integrate with the local culture.
Best ways to visit Alaska in summer
Obviously, there are many ways to see Alaska in the summertime. The travel way greatly depends on how much time and money you have. You can choose whatever you like.
By car. If you have enough time, self-driving is a perfect option for you to appreciate the extreme natural beauty of Alaska.
By ship. Alaska is famous for its long coastlines and spectacular glaciers. Cruise is a great approach to get close to the glaciers, visit the fascinating coastal towns and see the amazing marine animals.
By foot. If you are in Alaska or nearby, hiking is an ideal travel way for you because it not only can help you save money but also enable you to indulge in sights, sounds and smells.
Best places to visit Alaska in summer
Alaska, as the last frontier, is an extraordinarily beautiful and charming place. People say we always can find beauty wherever we visit in Alaska. Here we share with you the best places that are worth visiting.
Denali National Park 
and Preserve.
 It is the best place to explore wildlife because it is a home for various wild animals like bears, deer, moose and so on. In summer, you can easily observe these animals abound on the plain or the bus ride. Moreover, there is one road to Mount Denali as North America's tallest peak, which attracts various types of climbers around the world. And you can take a sightseeing train or small plane to appreciate the grand visage of the mountains.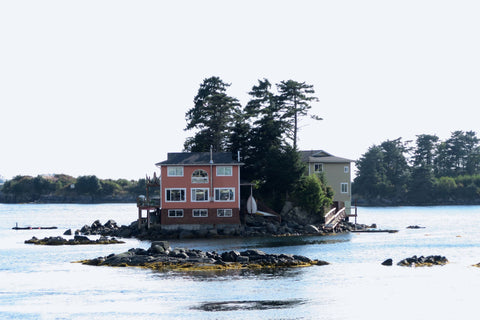 Sitka National Historical Park.
 It is a perfect combination of history, culture and nature. In the park, there is a unique totem tail that showcases 18 Tlingit and Haida totems, which has become a popular spot for photo shootings. In addition, although it covers an area of small, Sitka is at the center of the largest temperate rainforest in the world.
Anchorage.
As the largest city in Alaska, it is an excellent hub to visit some natural attractions. You can enjoy delicious food to relax your mind in local restaurants. You can visit the Anchorage Museum to experience the local customs and culture. You also can ride on the Tony Knowles Coastal Trail to appreciate the natural scenery along the way.
Suggestion: Remember to pack some thick clothes like a heated jacket if you plan to some glacier regions or high mountains.
All in all, traveling to Alaska in summer is wonderful and awesome. Now, pick the best way and best place to visit Alaska in summer!
Follow us on Facebook and Instagram.
Join our Group on Facebook to get more discount information on Venustas.
Read Venustas heated jacket manual:
---