The Ultimate Guide to Venustas Heated Apparel [2023]
Whether you're doing your daily commute, keeping your home warm, or planning winter outdoor activities, Venustas has the perfect heated clothing for you. It's heated apparel with long-lasting warmth and targeted design, which can meet most of your warmth needs.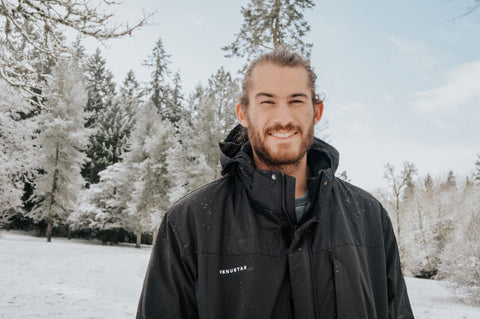 But with so many heated clothing options to choose from, selecting the right one can seem daunting. In fact, finding the right heated clothing is quite simple when you have the necessary information and a basic understanding of each type. So, we provide the ultimate guide to heated suits, serving as a beacon to help you navigate through it all.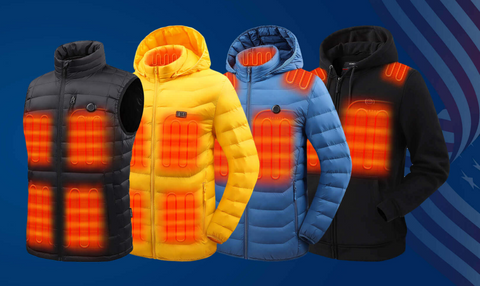 Next, we will introduce all types of Venustas' heated clothing. This is the first step in finding a heated suit that meets your needs. Armed with this information, you can delve into the finest details to ensure you find the ideal heated apparel for your adventure.
Overview of Venustas Heated Apparel
Venustas is one of the top heated apparel brands. It offers a large selection of premium heated garments for both men and women with an emphasis on warmth and comfort. Their heated clothing is made with cutting-edge heating technology and unique features, guaranteeing remarkable performance and reliability. There are many categories of heated clothing in more detail:
Heated Jackets: Venustas heated jackets are perfect for individuals who desire to remain warm without sacrificing style. These jackets are equipped with carbon fiber heating elements, which distributes heat evenly throughout the garment. With three adjustable heat settings, you can adjust the temperature according to your preferences. There are four best-selling products for you.
Products

Heating

Zones

Material

Feature

Functions

Men's 3-in-1 Heated Down Jacket 7.4V

 

5 carbon fiber heating zones(left & right chest, 2 pockets and back)

90% white duck down and 10% white duck feather;

nylon

Stand collar;

Water-resistant

Zipper pocket;

Inner control button;

 

Both the hooded water-resistant shell & the inner down coat clothing can be worn on their own or together. This combination is suitable different weather.

Zipper up Heated Fleece Jacket for Women 7.4V

 

5 carbon fiber heating zones(Left & right shoulders, mid-back, left & right pockets)

Fleece fabric

Tailored design;

Breatheable;

Ultra-soft

Keeping on your journey even when the temperature drops because it provides superior comfort and warmth, no more heavy burdens. besides, it also can be medium-layer.

 

 

5 carbon fiber heating zones(2 pockets,left & right chest and back)

Premium white duck down;

extra-soft fleece

Water-resistant;

scratch-resistant;

detachable hood;

YKK zippers;

zipper pockets;

heat reflect lining

The long design covers more of your body, making it more warm and resistant to the cold in winter. the hood with extra-soft fleece is big enough to get your head, ears, and neck covered and can protect them from wind, rain, and snow. 

Men's Heated Canvas Jacket 7.4V

 

5 carbon fiber heating zones(2 pockets, left & right chest and backs)

Canvas shell and polyester lining 

Classic sporty design, loose fit; durable material, water-resistant;adjustable hood, elastic hem, ribbed cuff

It not only keeps your body warm in the winter but also features a classic sporty design and loose fit, combining comfort, style.
Heated Vests: If you prefer a more versatile option, Venustas heated vests are a great choice. These vests provide targeted heat to your core, keeping you warm without limiting your mobility. They are lightweight and can be easily worn underneath any outerwear, making them suitable for a variety of outdoor activities.
Product

Heating

Zones

Material

Feature

Functions

 

6 carbon fiber heating zones(left & right shoulders, mid-back, left & right pockets, collar)

Nylon

Water and wind-resistance;

4 pockets with ykk zippers

It can be worn alone or paired with a lightweight jacket. It's water and wind-resistant.

 

5 Graphene heating zones(2 pockets, left & right chest and back)

Sherpa lining; canvas

Durable and anti-scratch; classic college-style design;

zipper chest pocket

It comes with a cut silhouette and classic fit to build a slim look while the sherpa lining on the collar and back can maintain your body heat.

Women's Heated Fleece Vest 7.4V

 

 6 carbon fiber heating elements generates heat across the core body areas (collar, left & right chest, mid-back, left & right shoulders)

Fleece outer;

polyester lining

Lightweight;

4 pockets with YKK zippers;

It adopts soft material and versatile design, and won't be out of date, which is a perfect pick for outdoor games.

5 Graphene heating zones(back, left & right chest and 2 pockets)

Woven fabric, 90% white duck down and 10% white duck feather 

Durable, stand collar; water-resistant;

lightweight; scratch-resistant

Use the plaid sewing technique to keep the feather from clumping, which will indulge you in the warmth. The outer layer is crafted with woven fabric that is water-resistant, allowing you to wear it while taking part in outdoor activities at ease.
Heated Hoodies: Venustas heated hoodies combine style and functionality. Made from high-quality materials, these hoodies feature built-in heating elements that provide warmth for your upper body. With a soft and comfortable interior, they are perfect for casual wear on chilly days.
Product

Heating

Zones

Material

Feature

Functions

5 Graphene heating zones(back, chest, and 2 pockets)

Cotton and polyester

Pullover design;

 

Whether for the hurry during morning,  outdoor activities, you'll experience the convenience, the warmth and the freedom of movement through the shoulders and chest.

Zipper up Heated Hoodie for Unisex 7.4V

 

5 Graphene heating zones(left & right chest, left & right shoulder and mid-back)

100% polyester

3 adjustable temperatures;

machine washable

It combines comfort, style, and warmth perfectly, ensuring you can enjoy exceptional warmth while still maintaining your peak performance.
Heated Gloves: Venustas heated gloves are designed to keep your hands warm and protected in freezing temperatures. These gloves are equipped with rechargeable batteries and three adjustable heat settings, allowing you to enjoy outdoor activities without worrying about cold hands.
Product

Heating

Zones

Material

Feature

Functions

Graphene heated elements cover your 10 fingers and the back of the hands

Lambskin  polyester

Adjustable wrist velcro;

anti-lost buckle & labor-saving one-pull closure; touchscreen function;

reflective strip

They are equipped with graphene heating elements, covering 10 fingers and the back of the hands.

Provide lightweight comfort and additional warmth for up to 9 hours, even on the brutal winter days.
How to Find the Right Heated Apparel for You?
Although choosing a heated garment may seem complicated, it's essentially a multiple-choice question. Finding the right heated apparel for your needs is essential to ensure  maximum comfort and functionality. When selecting Venustas heated clothing, it is important to consider the heating zones, levels, and materials.
Size and Fit: It's crucial to select the correct size to ensure a snug and comfortable fit. Refer to the product size chart and measurements to find the perfect fit for you.
Heating Settings: Consider the heat settings available on the heated apparel. It usually offers three heating levels, allowing you to adjust the warmth according to your preference and the weather conditions.
Battery Life: Check the battery life of the heated apparel, especially if you plan to use it for extended periods. Venustas heated clothing generally offers long-lasting battery performance to keep you warm throughout the day. It normally runs for up to 9 hours at a low heating level.
Materials: Look for heated apparel that is made from materials that you prefer. If you want a comfortable and soft feeling, you should choose heated clothing made of fleece or cotton. If you prefer to get a durable one that is not easily out of shape, you should choose one made of nylon or canvas materials, ensuring longevity and resistance to wear and tear.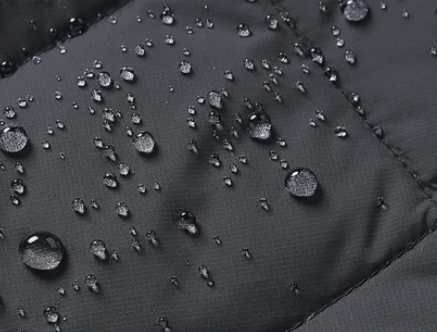 Heated Apparel Care
Proper care and maintenance of your Venustas heated apparel will prolong its lifespan and enhance its performance. Here are some essential care tips:
Follow the manufacturer's instructions for washing and drying the heated apparel. Most Venustas products are machine washable, but it is important to remove the batteries before cleaning.
Store the heated apparel in a cool, dry place when it is not being used. Avoid exposing it to extreme temperatures or direct sunlight for extended periods.
Inspect the heating elements regularly for any signs of damage or wear. If you notice any issues, please contact customer support for assistance.
Conclusion
In conclusion, Venustas' heated clothing is a great way to stay warm in cold conditions. It offers heated apparel with state-of-the-art heating technology, whether you need a heated jacket, vest, hoodie, or gloves. We hope you can find the perfect heated clothing at Venustas.
Follow us on Facebook and Instagram.
Join our Group on Facebook to get more discount information on Venustas.
Read Venustas heated jacket manual:
---