How to Charge Your Heated Gloves?[2023 Full Guide and Instructions]
The advent of heated gloves has revolutionized the way individuals brave extreme cold conditions. These gloves incorporate cutting-edge technology to guarantee uniform heat distribution across the glove's surface, thereby providing optimal warmth and comfort. Nonetheless, it is imperative to charge the gloves appropriately to fully get benefits from their features.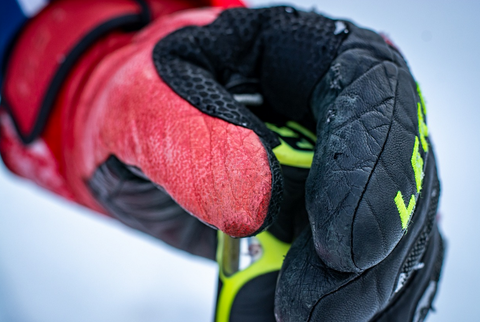 This article provides a guide that outlines the charging process, including Venustas battery introduction, and necessary precautions. Furthermore, we will introduce Venustas heated gloves that boasts high-quality, comfort, and durability for someone who spend long time outdoor on chilly days.
Benefits of Heated Gloves 
Heated gloves are designed to provide warmth and comfort in cold weather conditions. Here are some of the benefits of using heated gloves:
Protection from Cold. Heated gloves provide a constant source of heat to your hands, keeping them warm and protected from cold weather.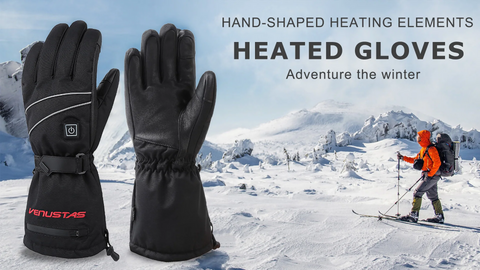 Enhanced Dexterity. Cold temperatures can make your fingers stiff and reduce your dexterity. Heated gloves can help to keep your fingers warm and flexible, making it easier to perform tasks like typing, writing, and handling objects.
Better Comfort. Heated gloves are designed to be comfortable and provide a custom fit, ensuring that your hands stay warm without feeling restricted or uncomfortable.
Versatility. Heated gloves can be used for various outdoor activities, such as skiing, snowboarding, hiking, and more. They are also suitable for daily use during the winter months.
Overall, heated gloves offer a convenient and effective way to stay warm and comfortable in cold weather conditions.
How to Charge Your Heated Gloves?
Heated gloves are a type of gloves that are designed to provide warmth and comfort in cold weather conditions. They work by using heating elements integrated into the gloves. The heating elements generate heat when the battery is charged, and the heat is evenly distributed across the surface of the gloves, providing warmth to your hands.
Heated gloves, commonly powered by rechargeable lithium-ion batteries, are favored for their lightweight properties and extended power provision. Several uncomplicated procedures must be followed when utilizing battery-operated gloves.
Connect the battery to a charger and plug it into a power source. (*both batteries must always be charged at the same time!)
Store the batteries in the pouch inside the cuff of the gloves
Put on the gloves and close the wrist Velcro strap. The heating mode is activated by pressing the control button located on the top of the gloves for about 3 seconds.
The LED light on the control button will light up, indicating that the gloves are in heating mode. The temperature can be adjusted by pressing and releasing the keypad control button.
L - Green LED  34℉ with an approximate heating time of 8-9 hours
M - Blue LED  95℉ with an approximate heating time of 5-6 hours
H - Red LED   113℉ with an approximate heating time of up to 3-4 hours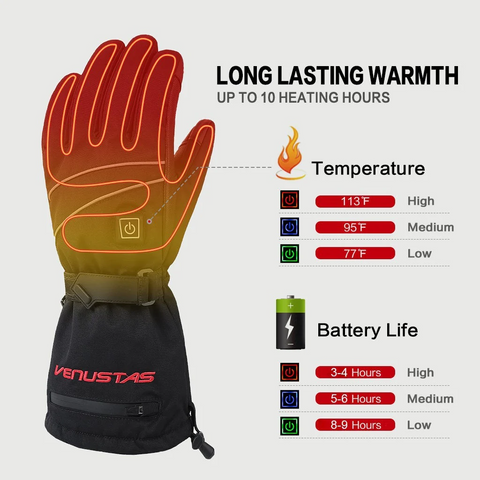 There are some notes: 
Make sure that the charger is not left unattended and is not placed near any flammable materials.
Avoid overcharging the battery, as this can damage the battery and reduce its lifespan.
Use a specially designed charger in your heated gloves to avoid damaging the battery.
Our Heated Gloves Option
The Venustas Heated Gloves For Men & Women are designed to provide warmth and comfort in cold weather conditions. Rechargeable lithium-ion battery provides up to 9 hours of heat on low setting. Made with soft and durable materials, it ensures comfort and protection for your hands.
3 heating settings allows you to adjust the temperature to your liking. The reachargeable heated gloves also have touch screen-compatible fingertips, making it easy to use your phone or other touchscreen devices without having to take off the gloves.
Pros

Cons

Waterproof

Wear-resistant palms

Screen-touch function

Fast heat uptime

A little bulky

Comes on the large side
Specifications:
Graphene heating elements cover your 10 fingers and the back of the hands
2*2200mAh battery packs
Battery life between 3-9 hours
Temperature between 77-113℉
Lambskin & polyester outer
Adjustable Wrist Velcro
Anti-lost buckle&one-pull closure
Reflective strip
Venustas heated gloves deliver 5 layers of protection to keep hands not only warm but dry. Even if the heat is only on the back of the hands and the fingers, it finds its way to the finger's extremes in around ten minutes.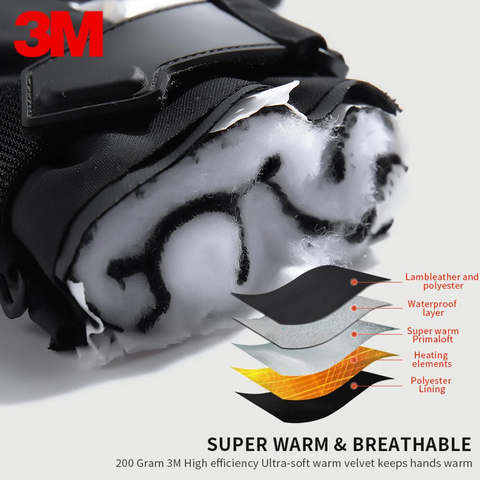 The heated gloves have more than enough insulation and they are more than capable of keeping your hands warm. Adjustable wrist closing mechanism prevents heat from escaping and cold or snow getting in. For outdoor types of people or sports persons who need plenty of finger movement, the Venustas heated mittens are an ideal choice.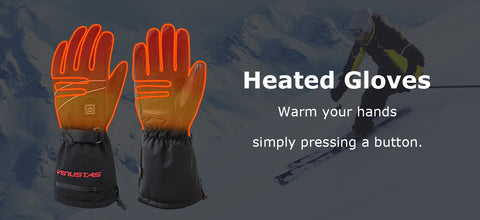 Conclusion
In shot, the innovation of heated gloves serves to furnish individuals with warmth and solace amidst harsh weather conditions. Such gloves present numerous advantageous features that cater to everyday living. However, for those who are unfamiliar with the charging process or who encounter issues with their gloves or battery, this may pose a predicament. Hopefully, you can find the answer in this article.
Follow us on Facebook and Instagram.
Join our Group on Facebook to get more discount information on Venustas.
Read Venustas heated jacket manual:
---